I am a manhole cover,
Wanted no more.
I kept you from falling,
Through the City floor.
But now I'm diseased with rust,
Because I've forever lost your trust.
Sometimes I explode in flame,
And violently land without shame.
But mostly I just keep you safe,
And work to keep your faith.
But maybe it's all my fault,
My dying next to these hills of salt.
* In Stephen Spielberg's 2021 adaptation of West Side Story, the Jets and the Sharks meet to fight in a salt warehouse at 55th Street and 11th Avenue; there is actually a real salt warehouse at the location. This manhole cover is lying next to it—under the lamplight in the darkening street—as you can barely see on the right side of the penultimate picture.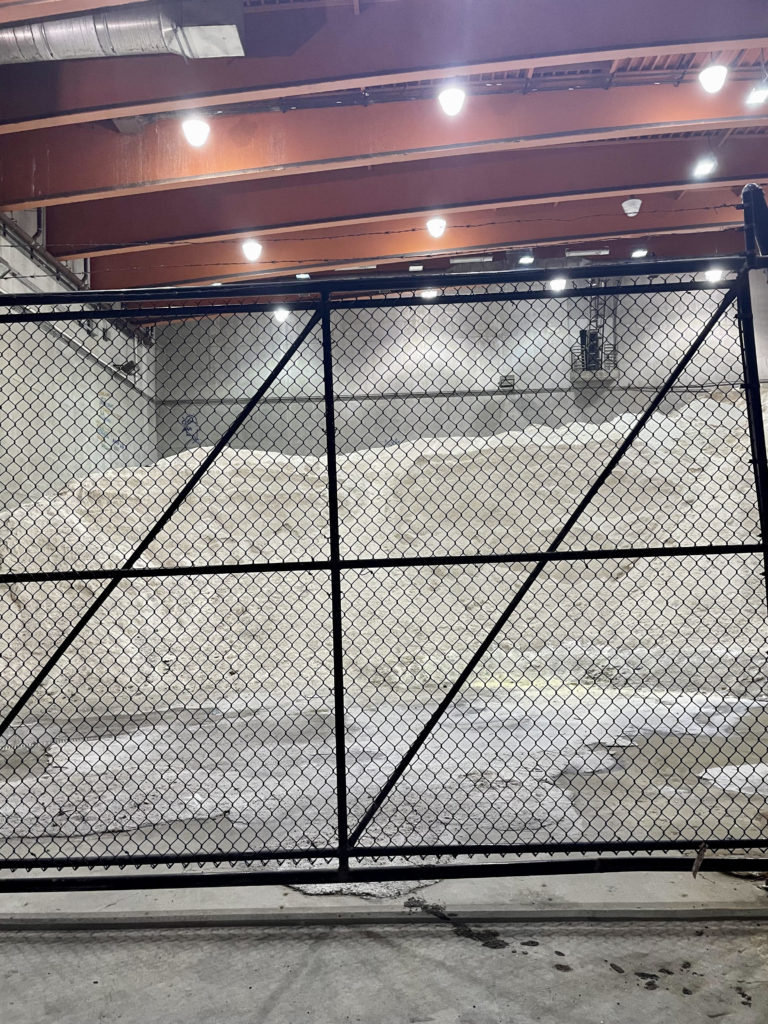 [More NYC Trash Stories: Bedroom, Clothes, Culture, Furniture, Food/Drinks, Personal, Pets, Tech, Trash Cans, Travel.]