There was a time
When I was proud.
I had majestic horns
And my enemies bowed.
Love was mine
And so were you.
But time changed us
And I changed too.
My weakness showed
My demons glowed.
From home I fell
Into trash can hell.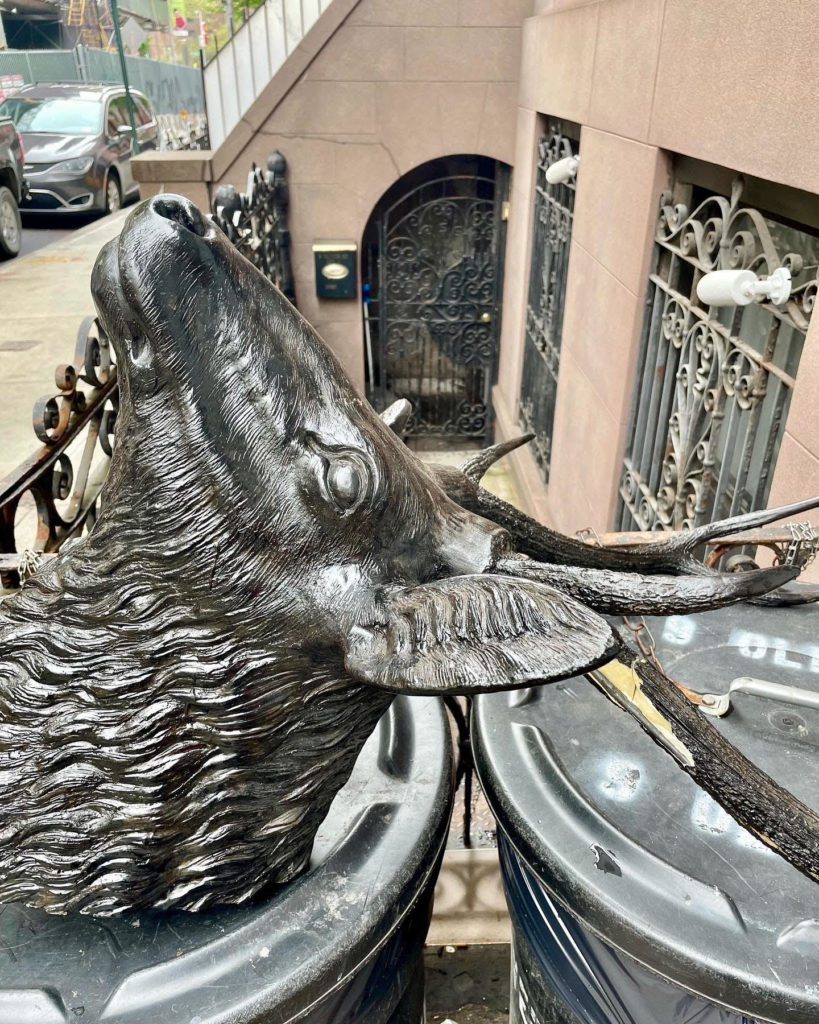 Majestic horns now forever fallen
Pride is never life's true calling.
(Oliver Street, Chinatown; New York City)
[More NYC Trash Stories: Bedroom, Clothes, Culture, Furniture, Food/Drinks, Personal, Pets, Tech, Trash Cans, Travel.]